micke-midlife on April 10th, 2010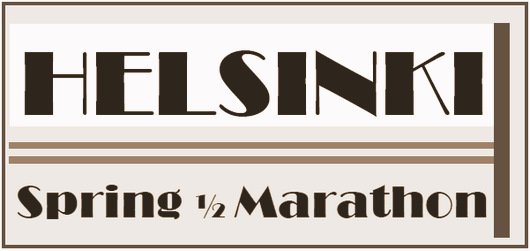 Going for the Helsinki Spring 1/2 Marathon event tomorrow. Not running the 21.1k but the 10k that's offered as a side event, need some indication on where we are fitness wise for the upcoming Hamburg Marathon. The event seems rather likeable one. The info section for participants states, what local running celebrities are present - Mikko Tyni on the 10k (he's tough, probably doing a 30:xx min time) and Hanna Jantunen on the 1/2 marathon - further it mentions which participants have their birthdays on the race day and that there are 9 nationalities present, Germany was just added yesterday.
The weather seems to stay nice, with the forecasted sunshine around, temperatures might go even above 10 degrees, on the plus side this time! The route of the run follows the ring I road, a highway around Helsinki, hope there's not going to be too much dust in the air. That's a real problem in Helsinki, the air quality goes down really badly in the spring with all sand and dust on the streets from the winter and the cars' stud tyres (the studs scrape constantly on the tartar surface and produce a lot of dust that way).You can well spot it right now, there are dust clouds over pretty much all major roads right now.
Further, I hope my right calf is alright tomorrow. In Wednesday's 800m interval training I seemed to have pulled a muscle a little bit. First thought it was just a cramp in the calf, but it didn't go away in the evening. Rested on Thursday and did light runs both on Friday and this morning. Took magnesium, showered hot&cold on it and put on a salve that should locally increase blood circulation. Could still feel it today. Need to carefully warm up in the morning and do some accelerations just to see what the leg says. Hope, it's going to be alright. It would really be good to get into the racing mode again.