micke-midlife on November 20th, 2009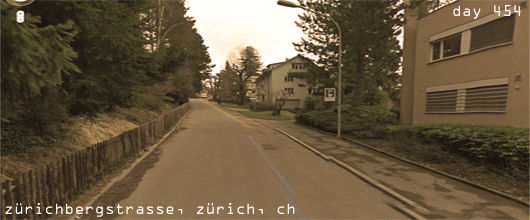 A slightly different terrain. Was in Zürich this week. And of course in a country that stands for a mountain range and a city that stands for quality of life, you have try out running. Well, I had to. There's lake Zürich and most probably you could find a route along the shores of it. But hey, coming from Finland, you don't get kicks out of running around or along a lake anymore. It's the verticals that are more exotic.
Take a major road, one that looks major on the map and follow that one out of town until it hits the forests around Zürich. That was the rough plan. Both sides, east and west of the city are indicated as lower mountain ranges - well the Swiss would say it's a bit hilly - so east it was. That way there was no going through the city centre.
Great weather for a November day, 12 degrees and sunshine, a welcome change from the +2 and grey sky in Helsinki right now. The beginning of run was a bit of a run around obstacles on the walk way and in the streets. Quite some traffic all around at 4 pm. People on their way home from work, by car, by tram, on foot, on bikes and some on these aluminium scooters with wheels taken from inline skates. Quite an adventurous vehicle when dashing down a downhill passage. The walways and streets are not quite spacious, so it's best to leave those city near areas behind as quickly as possible.
Then I hit Zürichbergstrasse and things got better - traffic wise. The idea to take a major road uphill was that if trams go up the same lane, how steep can it be. The mistake in the logic was that Zürichbergstrasse is the major for parts of it, but not all the time. And the other aspect was that I boasted in front of a friend that I'm gonna run this street up to its end. My friend hinted at it being steep, to which I responded with a broad winner's smile and a deep voice of a confident and experienced runner that it won't be a problem.
When coming to those forkings where the Zürichbergstrasse went its own way, from its bottom-up view it was tempting not to take it but deep down my runner's concience didn't allow to change the plan. It wouldn't live up to the runner's honor (neither would it look good on the Sportstracker route records). And hell it was steep. A heart rate of 180, legs that scuffle forwards and feel like made of lead earned me pitying looks from oncoming native foot passengers. I remember that street for a while. At least my leg muscles will remind me of it in the next couple of days.
See the route here.
Tags: uphill training, Zürich