micke-midlife on October 12th, 2008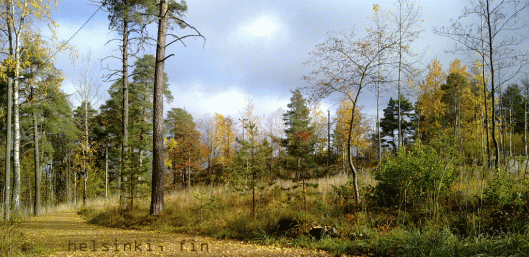 click the picture to enlarge
things are going well as the recently introduced progress page documents, black dots below the line, that's ahead of the curve.
a new form of training today should introduce some new triggers to the running training program, uphill runs, 2 minutes long. having run along the baltic sea's shoreline for most of the time, the toughest hills around might have just been bridges that span over the sea's inland bays. it actually posed a real challenge to find a hill in helsinki's north-east city area long enough for 2 minutes without first having to drive somewhere. finally, with a 6km warm up, close to herttoniemi an eastern helsinki city district, a sufficient long path appeared that's used for cross country skiing practise during the winter months.
the 8 repetitions were supposed to be 10, but it felt already "enough" after 8. after a couple first ones, speed mgmt kicked in, i.e. to control speed on the steeper uphill parts so that the pain start later. however, that's exactly not the way those should be run as found out afterwards on runner's world. uphill efforts shold be run aggressively to enhance both speed and strength in the legs. preferably those runs could be shorter, but they're most efficient if run all-out.
the day after comment: my buttocks hurt - it was effective
Tags: uphill training